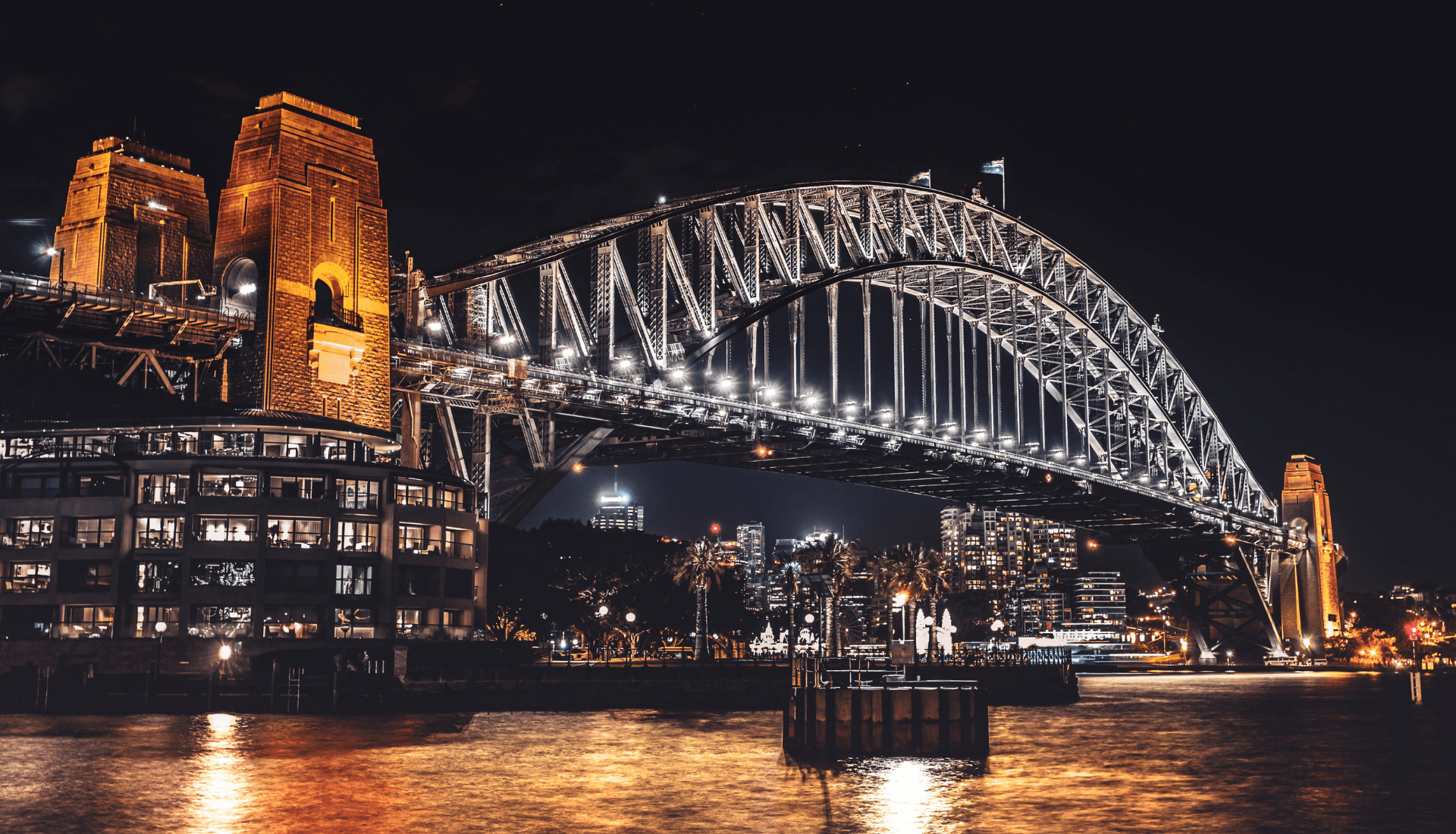 Experience The Beauty of The World's Smallest Continent: Australia
Australia is one of the most beautiful places in the world. It is home to stunning landscapes, unique wildlife, and vibrant cities. It is the world's smallest continent and is known for its diverse culture and breathtaking natural beauty. From the iconic Sydney Opera House to the rugged Outback, Australia is an amazing place to explore.
The Great Barrier Reef is one of the best places to travel in Australia. It is the world's largest coral reef and home to various marine life and stunning coral formations. Visitors can explore the reef by snorkeling, diving, and even taking a glass-bottomed boat ride. 
Australia is also home to some of the world's most beautiful beaches. From the white sand beaches of the Gold Coast to the rugged coastline of the Great Ocean Road, there are plenty of places to relax and soak up some sun. 
The wildlife of Australia is also a major attraction for visitors. Visitors can spot some of the world's most unique animals, from kangaroos to koalas. The rainforest of the Daintree National Park is also home to various endemic species and is a great place to explore. Australia is a unique destination that offers something for everyone. 
Best Places to Visit in Australia
Take a look at Australia's best tourist destinations and lose yourself in the stunning magnificence the country has to offer.
Cable Beach in Broome, Western Australia, is regarded as one of the best places to travel in Australia. It is a magnificent beach famed for its white beaches, spectacular sunsets, and the Indian Ocean's vivid blue waters. Camel rides on the beach are also popular in Cable Beach. Those who prefer mechanized mobility can cross the dunes in a four-wheel-drive vehicle.
Things to do: Enjoy camel rides, a day at the beach, and local cuisine at nearby restaurants and cafes.
The Great Ocean Road, located in Victoria, is regarded as one of the unique places to visit in Australia and is the world's most spectacular and best-driven highway. Take advantage of the amazing limestone stack structures known as the Twelve Apostles, which sit alongside the gorgeous turquoise ocean. Visit Port Campbell National Park, Otway National Park, the surrounding rainforest, hiking trails, and waterfalls. If you're lucky, you might even see some of Australia's iconic fauna, such as kangaroos and emus.
Things to do: Camping at the breathtaking site or participate in beach sports.
Blue Mountains National Park
The stunning Blue Mountains National Park, another UNESCO World Heritage Site, is among the best places to travel in Australia. It is called because the blue haze emitted by the numerous eucalyptus trees creates a stunning panoramic picture.  This park, one of Australia's most recognised, must be seen. Three Sisters – 900-meter-high sandstone rock architecture over the Jamison Valley, magnificent vistas of canyons, artwork, and unique animal species are all sights to see.
Things to do: Hiking, rappelling, rock climbing, trekking, and horseback riding, board the magnificent glass-roofed Katoomba Railway, the world's steepest passenger railway, through a cliffside tunnel.
Kakadu National Park is Australia's biggest national park and one of the best holiday destinations in Australia. Kakadu is the world's second-biggest national park and one of Australia's most popular tourist destinations. Three hundred different bird species, native stone carvings, stunning waterfalls, rivers, gorges, mangrove swamps, and a remarkable array of animals like wallabies, saltwater crocodiles, and dingoes can be found here.
Things to do: Visit Jim Jim Falls, the Yellow Water Crocodile Wetlands, and hike at Twin Falls and Maguk.
The Sydney Opera House is one of the famous best places to travel in Australia, surrounded by the gorgeous Harbour Bridge and the lovely Royal Botanic Gardens. This magnificent marvel by civilization, regarded as a century's artistic masterpiece, contains several locations built to mimic the image of a massive sailing ship and resemble billowing sails or shells.
Things to do: Enjoy a delicious Australian meal at one of the outstanding restaurants, then enjoy a tour of the complex, which includes theatres, studios, a performance hall, exhibition halls, and a cinema.
The Great Barrier Reef, the world's biggest barrier reef system, is one of the seven natural wonders and must-visit places in Australia. This world heritage-listed landmark in the Coral Sea is visible from space and is one of the world's biggest living constructions. It covers a vast region with over 3000 coral reefs and hundreds of picturesque islands. So, are you thrilled to visit one of Australia's most stunning tourist destinations with your loved ones?
Things to do: Dive into the crystal-clear turquoise seas to view nature's delightful wonders and colorful marine life. If you want to stay dry, you may watch the gorgeous reef from underwater monitoring stations and specially made, fantastic glass bottom boats.
Charming and well-known over the world Uluru, which is easily identified by its red tint, is one of the best places to travel in Australia. The massive reef, which is incredible to behold, is the main lure that brings many tourists to the nature reserve. 
Things to do: See the beautiful sunset as the rocks change hues, with a landscape surrounding the stones.
The Whitsunday Islands, one of the best tourist places in Australia, are scattered off Queensland's northeast coast and surrounded by warm, shallow water. Because most of the island is located inside national parks and is part of the Great Barrier Reef, there are numerous spectacular views and picture-perfect beaches.
Things to do: Whitsunday is a fantastic location for swimming and scuba diving due to its abundant underwater resources and vibrant coral reefs.
Purnululu National Park in Western Australia hosts one of Australia's most remarkable tourist destinations, the Bungle Range – spectacular orange-and-black-striped sandstone structures that mimic massive hives. Surprisingly, the place was previously unknown to anyone save local Aboriginal Australians and farmers.
Things to do: Stroll around Cathedral Gorge's domes and take an exhilarating helicopter ride.
Fraser Island, located just a short boat ride from Hervey Bay, is the world's biggest sand island and among the best places to travel in Australia. It provides one of the unique four-wheel-drive experiences in Australia. Ferries are also available from Rainbow Beach and Hervey Bay. In fact, because of the wonderful weather in March, it is one of the greatest destinations to visit in Australia.
Things to do: Scuba diving at Lake Mckenzie, swimming at Lake Wabby, camping at Lake Boomanjin, and exploring nature at Indian Head are all options.
5 Best Places to Stay in Australia
These magnificent hotels provide a broad range of options, from chalets near the entrance of nationally protected gorges to motels close to graffiti alleyways.
The Shangri-La Hotel, located next to the historic Customs House and the oldest district of Sydney known as The Rocks, soars above Sydney Harbour. The hotel is constructed exactly on the bridge heading to Sydney Harbour Bridge; thus, most rooms offer a direct view of the famed Sydney Opera House.
Capella Lodge, Lord Howe Island
Capella Lodge has a choice of suites that blend in wonderfully with the island's natural environment. Because you won't like staying inside this tropical paradise, the lodge provides outdoor dining experiences and spa services and makes it one of the best places to travel in Australia.
Grand Chancellor, Melbourne
From the Grand Chancellor, explore Australia's quirky major city on foot. You're only a few feet from Cocker Alley, where local painters decorate the buildings and streets with some of the greatest graffiti art in the world.
Saffire Freycinet, Tasmania
This ultra-modern lodge is a destination in its own right. The main structure is curved steel construction, while the hotel rooms are constructed stepped into a slope overlooking Cove Beach. The facilities and spectacular views from every accommodation make the Saffire Freycinet ideal for ultimate relaxation.
Silky Oaks Lodge, Far North Queensland
Mossman Gorge attracts visitors on their trip up the coast from Cairns to Daintree National Park. The Silky Oaks Lodge, located close to the gorge's entrance, offers sleekness and makes it one of the best places to travel in Australia. It's the type of hotel you'd imagine as a kid. The sturdy wood design fits in so nicely with the nearby forest that you'd think the entire structure is a tree home. The peaceful, pure waters of the Mossman River flow underneath the hotel.
Top 10 Beaches in Australia
With over 10,000 beaches strewn over Australia's vast coastline, the country contains more than its fair share of magnificent beaches, and touring them all would take a lifetime.
While each of its beautiful beaches has something special to offer, such as sunset camel rides, whale viewing, or scuba diving, they are all linked by their sparkling white sands and enticing warm seas.
With plenty to explore and do, Australia's top beaches provide a doorway to discovering everything this incredible nation has to offer. Here are the top 10 most visited beaches;
Main Beach, Byron Bay

Turquoise Bay, Exmouth

Bell's Beach, Great Ocean Road

Noosa Main Beach

Bondi Beach, Sydney

Hyams Beach, Jervis Bay

Four Mile Beach, Port Douglas, Port Douglas

Cape Tribulation, Daintree National Park

Cable Beach, Broome

Whitehaven Beach, Whitsundays 
The best months to visit Australia are typically from September to November and March to May. These are the warmer months of the year, and many of the country's attractions are open during these periods. However, the weather can be unpredictable, so it's important to check the forecast before you travel.
From its stunning natural beauty to its vibrant cities and unique wildlife, it is an amazing place to explore. Undoubtedly, Australia is one of the most beautiful places in the world.