As Ibn Battuta said : 
"Traveling – it leaves you speechless, then turns you into a storyteller."  
 The founders of The Vacation Studio intended to fill the dearth of personalized travel and experiential offbeat holidays. They strongly believe the fact that traveling is all about exploring the visceral sense of traveling experiences and creating moments. 
Keeping "client centric" approach as the primary focus and "Handcrafted Luxury Vacations" as the tagline they decided that individual travel plans should be created for every single client. 
The ultimate goal is to provide an unforgettable journey that is suitable for the individual palate.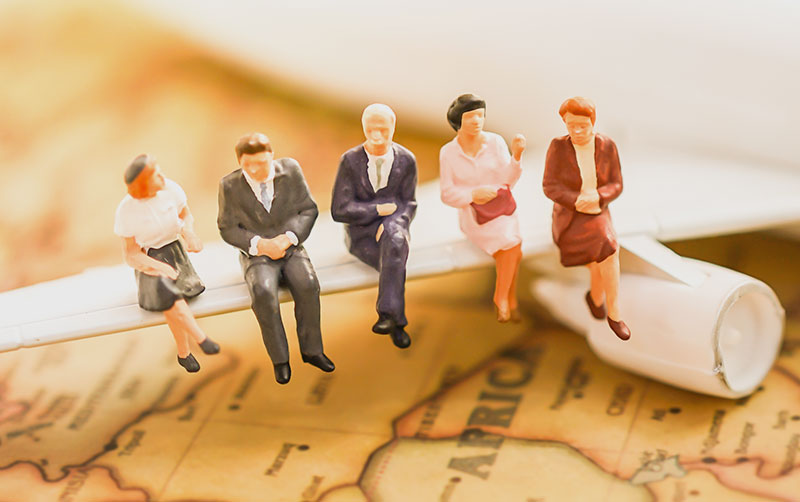 3 childhood friends, Aniruddha, Suhas and Sumeet, born with the Business DNA in their blood, decided to come together in 2019 to turn their passion for Adventure & Travelling into a new Venture. With the strong back up of well-established Family Businesses for over 30 years and being well educated themselves, all the 3 founders have taken their existing businesses to the new heights ever since they joined it in 2011. Avid travellers themselves, the founders believe that seeing the world through the eyes of a traveller is as fantastic as a dream, and want every person out there, who constantly looks forward to visiting a new place, to live this reality at least once in their lifetime.
Our Approach 
We understand you as a Traveller: At The Vacation Studio our first and foremost effort is to understand the traveller in you. Only when we completely understand your idea of travel, we start to create your personalised travel story.
We at The Vacation Studio do not leave you clueless at any point. We discuss the travel destinations and suggest the best one for you and yes our experienced travel experts help you to create an Itinerary of your dream as per your choice. So that you can collect all the memories and do not miss anything.
Executing it to perfection: This is when you can believe in us. And yes we will take care of everything rest. Its always important how much you deliver and meet your commitments, and we are committed when it comes to client services. We strongly believe after designing a Itinerary of your choice work doesn't finish for us. Our team relentlessly work behind-the-scenes to make sure you are having the very best of time throughout your trip. We always walk a step ahead of you to anticipate all your needs. We make sure we have a local team member at every place you visit, to facilitate maximum comfort. And yes, we keep close touch with you as we travel virtually together with you just to make sure that you enjoy most of it.
Who We Are?
The Vacation Studio is an emerging travel company in India accredited by IATA.
We are a passionate bunch of professionals constantly on the lookout for providing something exclusive for our clientele. Offering the best journey ever to each vacationer is our prime directive! 
We thoroughly enjoy the process of designing, explaining, and operating tours, making sure that all our clients treasure the process of planning, booking, and traveling with us.
HOW IT WORKS
1 : You Can get in touch with us with your idea of vacation and requirements. And our expert team analyzed it to craft the trip. Then we will have a word with you regarding the same to understand more deeply and to brief you about multiple destinations. If you have already decided the same, we will start working on the same.
2 : We as a team do fact check and cross check the best time to travel. Then guide you with the basic sightseeing places and points of attractions. With some of our unique sightseeing or point of interests.
3 : Once we get going on the route sightseeing then start working on the best vacation plan from scratch to match your interests and style.
4 : We curate 2 options specially design for you as per the required travel plan. In the same we try to share tentative Itinerary with unique TVS style with all possible travel related details (Date/Hotels Sightseeing/Cost etc)
5 : Our travel professionals not only shared the Travel Plan with you but took you through the same. We respect all your questions and try to resolve them as soon as possible. Once the same is done we wait for your feedback on the same.
6 : If you are satisfied with the shared options and details You are all set to go with the handcrafted itinerary and confirmed bookings.